Post by Man in Black on Feb 28, 2010 6:18:36 GMT -5
I haven't mentioned it until it actually happened because I didn't want to jinx her, but Marii recently traveled to Atlanta and auditioned for [[America's Got Talent]] 2010. She won't find out whether she moves on for at least a month... but anyone who has ever heard a note come out of her figures she's a lock to get on the show.

Of course, I'm her biggest fan, but everyone who knows me knows I tell it like it is or I keep my mouth shut. She is good, very good. Her whole family has been making music successfully for decades... some commercially. I will be making a profile for her here and updating it as she goes through this process. So enough about what I'm going to do here's Marii:
Marii Gil Morton - America's Got Talent 2010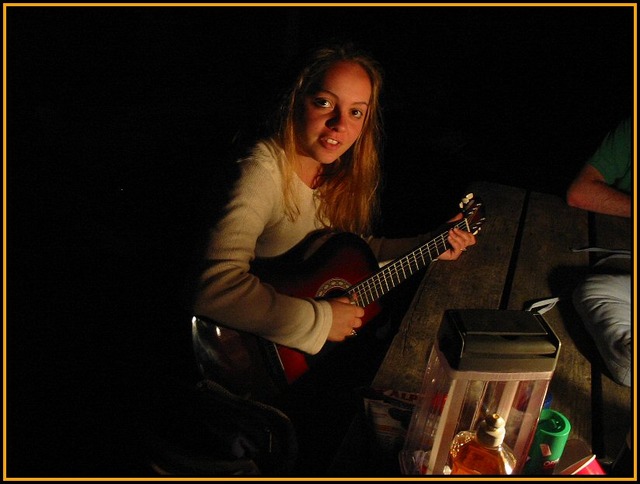 Marii is a Hispanic-American Gospel singer in Polk County, North Carolina. She works as a Pharmacy Technician for CVS. She is fluent in both Spanish and English and is a valued interpreter for her company. She attended Isothermal College in Spindale, NC. Marii is a wife and mother - with one son - David.
Music Background
- Marii has been singing since she was a toddler. She sings solo, as a duet with her sister Lily and with her family quartet and plays piano for a church in South Carolina. She also is the music director at Midway Baptist Church in NC.
List of Musical Instruments
Piano/Keyboard
Clarinet
Tambourine
Acoustic Guitar
Electric Guitar
Marii was a member of her college choir and over the years has been invited to sing at countless churches, sung the National Anthem at many football games and even performed with her sister at a gubernatorial celebration. Most recently she and her family were the most well received act at a cultural concert hosted by CVS in Atlanta, Georgia.
The Gil Family at the CVS Cultural Concert - Marii is on the Left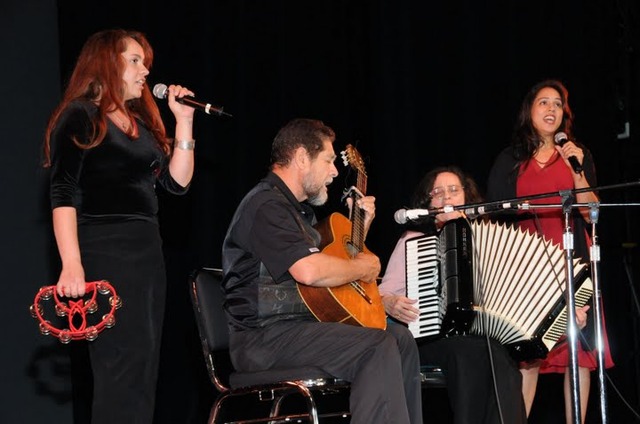 Family Ties
Marii definitely has the genes to succeed her family is well rooted in the music industry. Her mother and father, Marylou and Vince (yes her dad is named Vince Gil) recorded several albums in Mexico before being offered a contract by a major record label in the States. Vince, a minister, had already made a comfortable living for his family in construction. So the duo decided they would not take any money for their music - turning down the record deal and dedicating their life to the Gospel.
Marii's aunt Connie, Vince's sister, is a living national treasure. She is the beloved [[Anacani]] of the [[Lawrence Welk show]]. Anacani is still going strong today and tours the country with the Welk Show family as well as doing benefit concerts. When she performs close by Marii and her family get to sing along with her. Anacani released an album called [[Lawrence Welk presents Anacani]] through [[Ranwood Records]]. She is also the Latino spokesman for [[Yuban Coffee]] and even had a bit part in the film [[Zoot Suit]].
Anacani with Lawrence Welk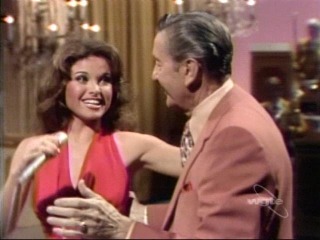 The family member that may give the best peek into Marii's chances as a contestant on AGT is her cousin [[A.J. Gil]]. A.J. made it to the top eight on the inaugural season of [[American Idol]] and he is currently the number ten artist on the R&B charts in Los Angeles.
Marii's Cousin A.J. on American Idol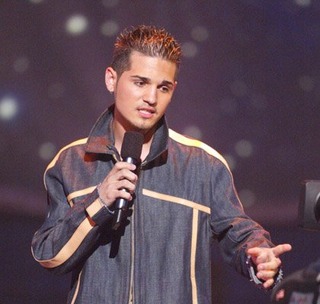 Marii's AGT Status

Marii has been preparing for the upcoming season of AGT for many months - agonizing over song choices for her audition and selections she will perform when and if she moves on. She will hear the results of her audition and receive her next instructions at the end of March or the first of April. Check back here for any updates. I hope to have a recording of her audition song (Poe's "Spanish Doll") pretty soon to add to the profile and maybe even a You tube video.