Post by Man in Black on Jan 8, 2010 20:26:10 GMT -5
I am so excited right now... I just scored 2 (very hard to get believe me) launch tickets to see the Shuttle Endeavour go up on February 7. They are the causeway passes with the closest public view that sold out in the first 5 minutes online.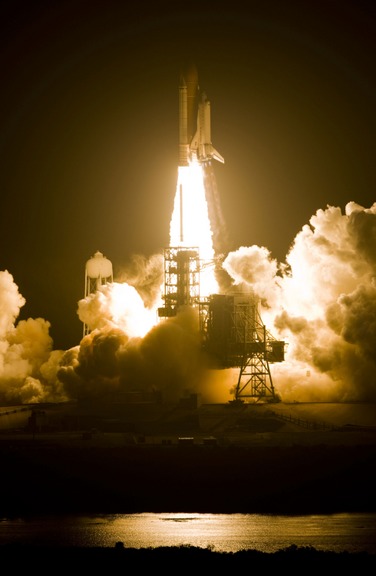 The NASA shuttles only have 4 more scheduled missions ever and this is the last night launch on that schedule. Most people who know me probably know that this is in the top 3 things on my bucket list - seeing a shuttle go up at Kennedy. It's even more special to get to see it at night.
Marii and I saw Endeavour launch once before at night from Key West, and while that was a special moment, it wasn't like actually being at the Cape where you can feel the rockets and hear the crackle of the fuel.
My Mom and I missed an Atlantis shuttle launch by about 2 hours last Spring. We had bus tickets to Gainesville for a friend's graduation and I planned it so that we would get there the night before the launch... Then they moved it up a day (the day we arrived) and we didn't have time to drive into Orlando to catch it. I was kind of crushed when that happened as I figured it would be my last chance ever to see it.
You can bet I won't be shutting up about this anytime soon and I can't wait to get some pictures and video... I'm not much of a video person but I will be taking video of this!